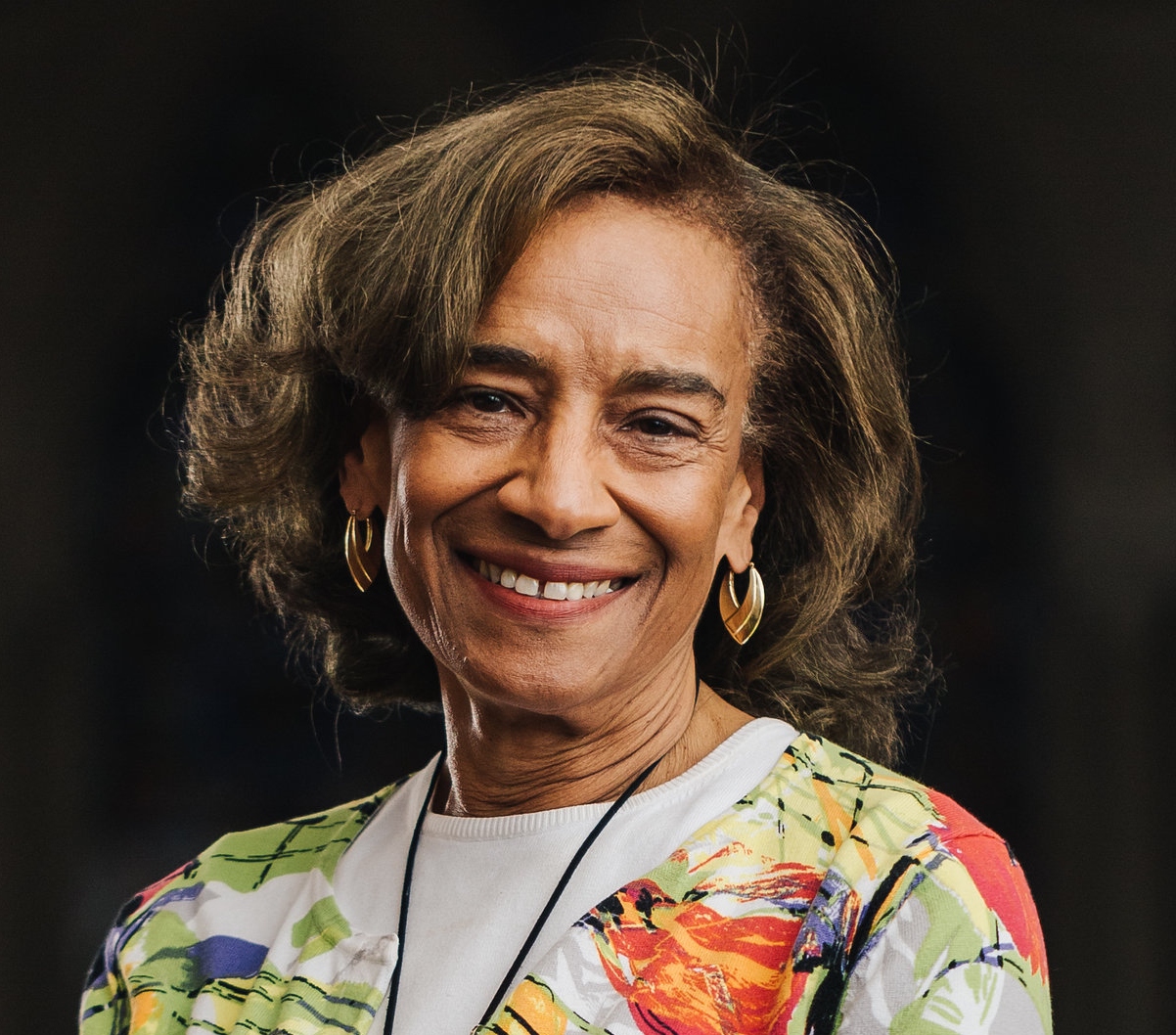 Director of Old South Preschool
617-536-1970
Since 1979, Carolyn has directed our weekday program for young children ages 2-5 years at our Old South Preschool. Many years ago, the church historian identified the founding year of the school as 1947. However, a recent review of historical documents by Senior Minister, Nancy Taylor, noted it originated in 1942, "as a means of providing childcare so that mothers can participate in the Tuesday [Women's] Guild work (part-missionary work, and part-war effort)." Carolyn began as director one year after the school expanded its schedules to 2 - 5 days. Together with a team of seven or eight teachers, interns, volunteers, and parents, she guides the education and care of the children, and provides support and learning opportunities about the social, emotional, physical, and cognitive realms for parents. The particular focus of the school on relationship-building is a key component for continuously extending knowledge and developing camaraderie in the Old South community. The Preschool has been fortunate to work with Lesley University's Threshold Program for young adults with diverse learning differences, making a three-decades-long commitment and becoming the recipient of the inaugural Founder's Award in 2017.

Carolyn is energized as she expands her base with an array of experiences related to families. They include teaching adults in Continuing Education courses, serving on neighborhood elementary schools' Boards of Trustees, collaborating with Heads of a group of downtown elementary schools and preschools, broadening access of early childhood education through service with community organizations, and doing extensive training in Parenting Education. She and the teaching teams joined forces to author a detailed descriptive document (Preschool in Action: Fundamental Nature of the Program) distributed online and in-house. It provides parent and teacher testimonials, a philosophical overview, a selected resource list of books, online links, and videos about children's learning. Carolyn often acknowledges the joy of connecting with young children: "Children are inspiring. I love being a witness as they construct knowledge through challenging engagement, and reveal their diverse ways of thinking." In her work with parents, she is an enthusiastic advocate for them to strengthen their skills and understand theories that increase positive interactions with their children during challenging times.

Passions and interests are wide and varied. Music, theater, museums, road trips, especially those through mountainous areas, book groups, and sports of all kinds give her a terrific boost. As a docent for a walking tour group for several summers, she enhanced her knowledge of local architecture and affirms that she is very intrigued by the process of developing structural designs. Carolyn has lived in the Boston area long enough now that she can finally identify it as home when asked about that, even as the years in Minnesota, Tennessee and the Carolinas have a grip on a distinctive spot in the collective home.