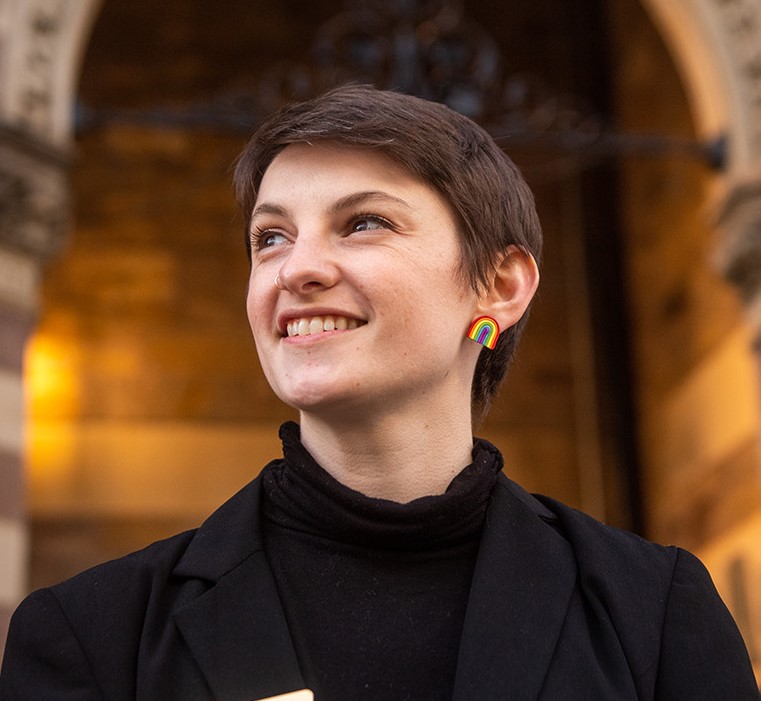 Youth & Young Adult Ministries Leader
617-536-1970
As Youth and Young Adult Ministries Leader, Martha coordinates, organizes, and teaches middle and high schoolers in Youth Group and 20- and 30-somethings in the Young Adult cohort. She is focused on nurturing fellowship, service, and theology across age groups, and wants to help folks stay connected to their community and the church. She takes joy in the brilliance, hilarity, and weirdness that comes with working with young people.
A member of Old South since 2016, Martha is passionate about empowering young voices, gender and sexuality justice, and diving deeper into her own faith. A former journalist, she believes that words have power, and that everyone should have a chance to tell their story.
Martha is in her final year of seminary at Boston University School of Theology and is a member-in-discernment in the United Church of Christ. In her free time, she can be found reading, watching Jeopardy with her husband (Greg), or cuddling with her dog (Dorothy), cat (Penny), and guinea pig (Teddy).