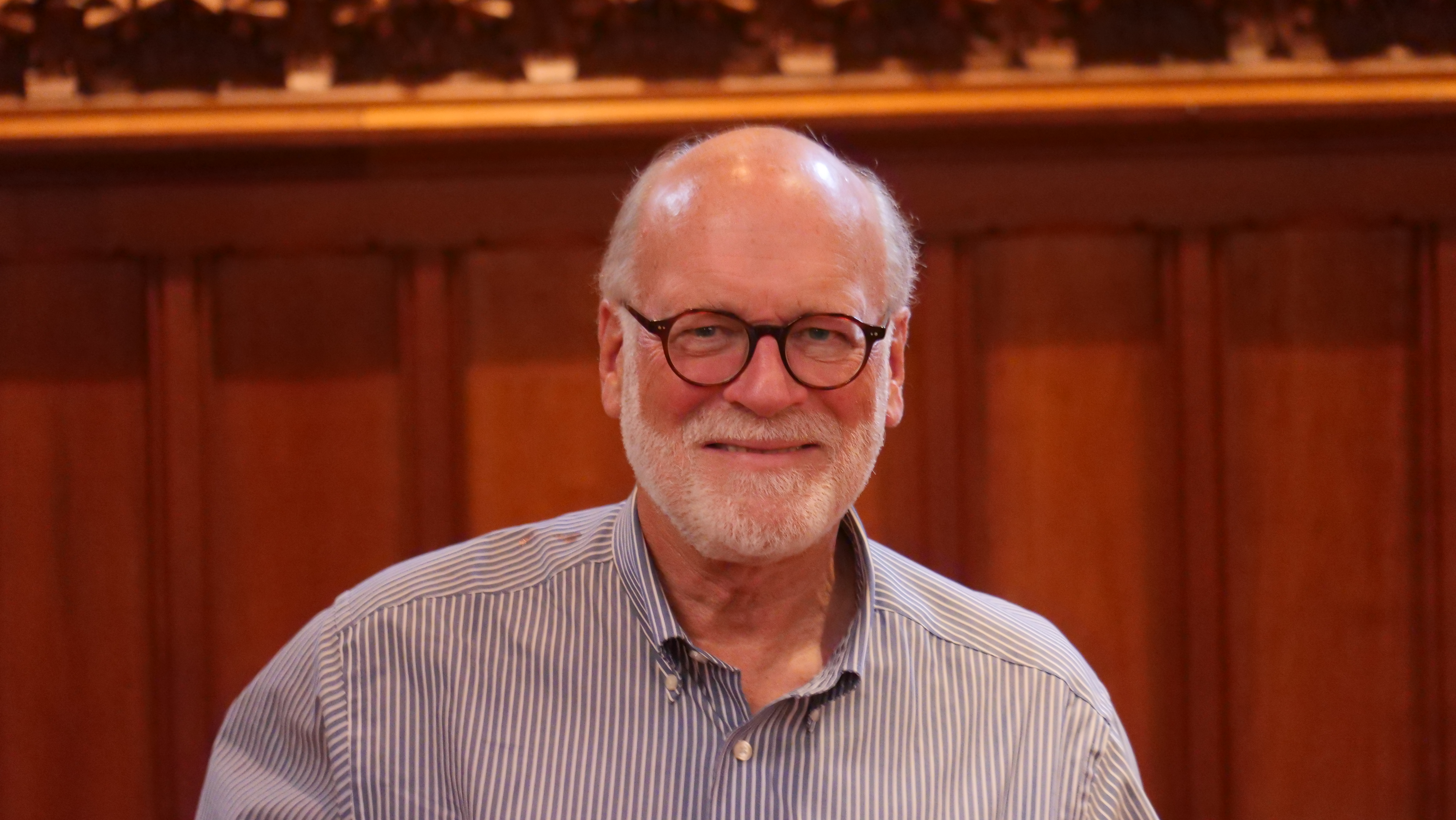 Interim Senior Minister
617-536-1970
Rick Spalding grew up as a Presbyterian in New Canaan, Connecticut– and ever since formative days as a student at the Phillips Exeter Academy he has found his vocation in the intersection of faith communities and learning communities.  His first call after ordination in 1981 was to a downtown parish in Albany, NY, where he worked particularly in education, the arts, and in a four-church ecumenical partnership for urban ministry.  Beginning in 1985 he spent three formative years in New York City doing further graduate study, and dividing time between pastoral ministry at Central Presbyterian Church and secondary-level teaching (particularly ethics and Bible) at Trinity School.  Then it was on to Boston, for 12 deeply gratifying years as a Co-Pastor at Church of the Covenant, a federated UCC/PC(USA) congregation, during volatile years as the women's and gay rights movements awakened its denominations to new life and work – while also serving as a denominational campus minister at Harvard as the university began to explore the implications of religious pluralism.
In 2000 Rick was appointed Chaplain and Coordinator of Community Service at Williams College.  His work there included pastoral care of countless individual students, and expanding the Chaplains' Office to reflect and embrace the religious and spiritual diversity of a secular but spirited community of young adults, faculty and staff – fomenting dialogue, encouraging collaboration, pondering the great mysteries.  A highlight of the Williams years was leading frequent January-term immersion trips to impoverished communities in Nicaragua. Rick retired from Williams in 2018, having received the award that means the most to him: the Ephraim Williams Medal for exceptional service and loyalty by a non-Williams graduate.  But "retirement" is a slippery thing; in 2019 Rick was invited to serve as Interim Pastor at the First Presbyterian Church of Ann Arbor, Michigan – a welcome 18-month return to parish ministry, though it ended up coinciding with the worst of the Covid lockdown.
Rick holds a B.A. from Yale, where he majored in Religious Studies; he prepared for ministry at Yale Divinity School, of which he is a fiercely loyal alumnus – and also holds degrees from Union Theological Seminary and (the former) Hartford Seminary.  His ministry has also included elementary and high school teaching; community theatre; contributing essays to several volumes in the Feasting on the Word series and one on university chaplaincy in the 21st century; and singing bass in just about any choir that will have him.  He and his partner of 49 years, Peter Bubriski, have settled in a very old house in Ipswich, on the North Shore, where they love to cook, garden and kayak.