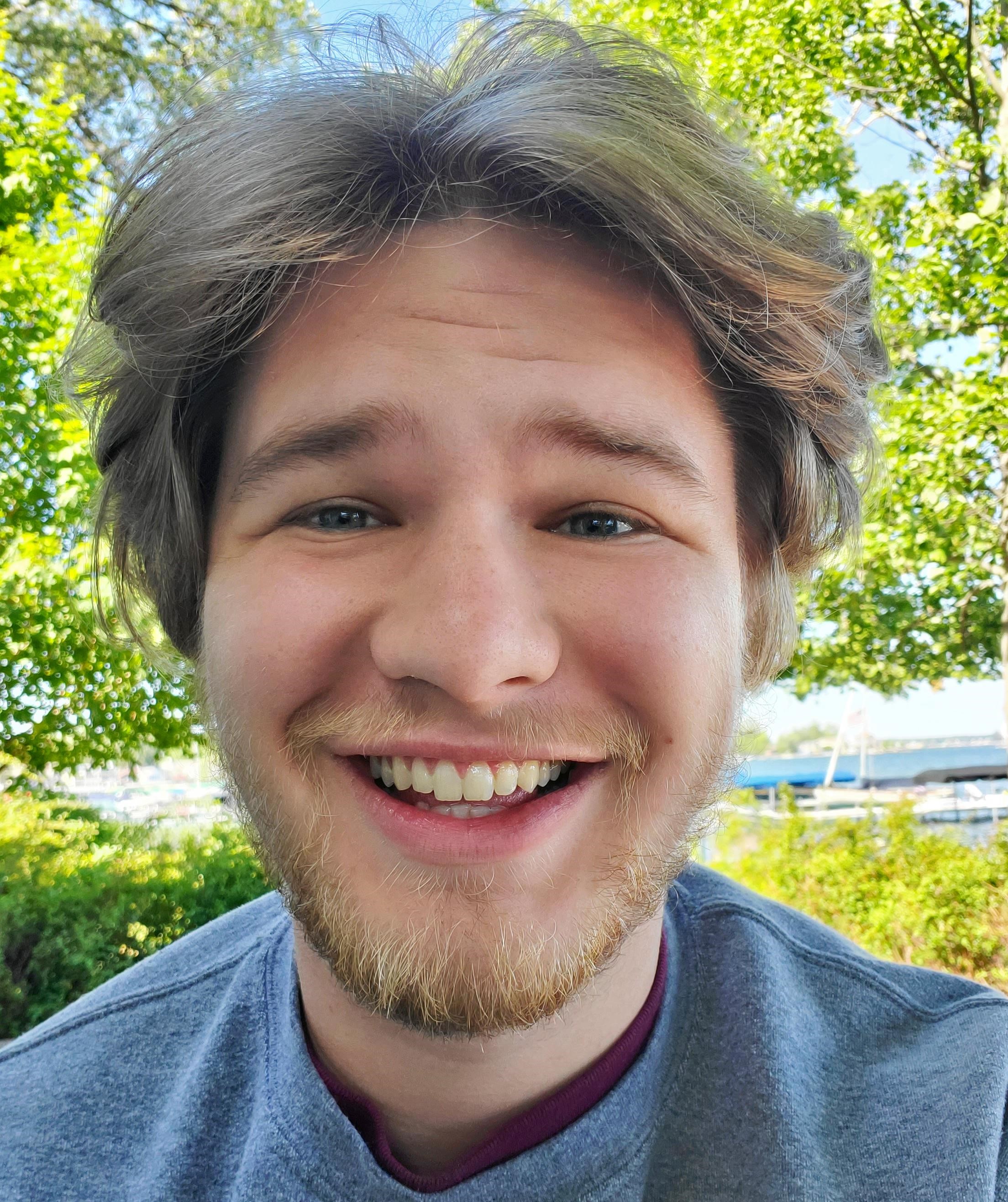 Bible Study Instructor
617-536-1970
H. Andrew Vosburgh (he/him) was born and raised in TN, eventually going to college in Nashville. He received his bachelor's degree in Religious Studies from Trevecca Nazarene University in '22, with a double minor in Biblical Languages and History. While there, he worked as a teaching assistant in both Greek and Ancient History, also receiving the academic scholar reward from 2020-21, and from 2021-22.  
While Andrew was a student at TNU, he met his wonderful wife, Holly Edwards – they just had a beautiful wedding on Oct. 15, 2022. They moved to Cambridge, MA, with their beautiful dog Ellie this year. They love traveling, playing games, and hanging out with friends. Some of their favorite things they have done while in MA have included walking the freedom trail and visiting Salem, MA.  
Currently, Andrew is pursuing his M.Div. from Harvard Divinity School. His research focuses on New Testament and Early Christianity – particularly how it was influenced by Second Temple Judaism and Greco-Roman philosophy and ethics. Once he finishes his M.Div., Andrew plans on applying for Ph.D. programs in NT and Early Christianity.  
Andrew serves as the Bible Study Instructor for the Thursday night Through the Bible series here at Old South Church in Boston. He has a heart for Bible studies in church communities, as well as helping Christians work through the complexities in Biblical literature and theological studies. He plans on using his experience with Church ministry in conjunction with current academic scholarship on religious studies for his thesis while at Harvard.