Display Title
Preschool & Early Elementary (Children age 3 - 2nd grade)
Block Image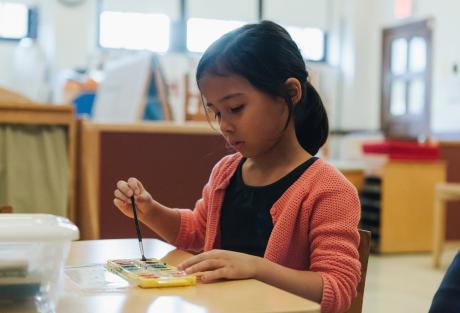 Intro Text
(Children age 3 - 2nd grade)
At age 3, we welcome children into church school where we practice Godly Play. Godly Play is a montessori-based Christian education curriculum where children explore the stories of the Bible and practices of the church through hands-on learning and play. Stories are told with hand-crafted materials, then children are led through a series of wondering questions followed by a period of self-directed work. This combined-age Godly Play class meets from 10am- 10:50 on the 4th floor in the Guild Room.

Children this age may choose between worshiping with families, playing in the Green Room with our loving childcare staff, or participating in any musical or dramatic offering that may spring up during a portion of the worship hour.