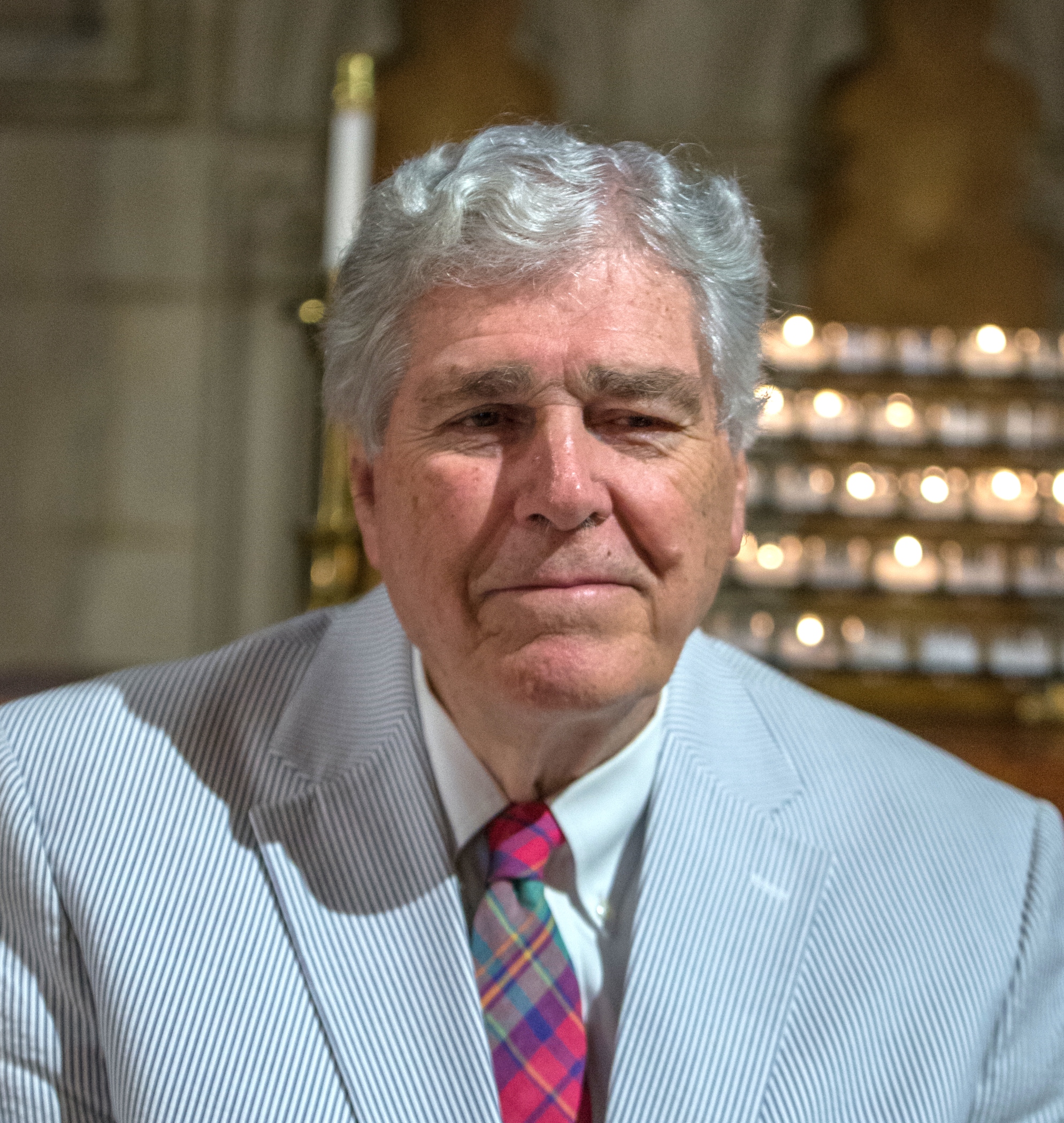 Senior Minister Emeritus
617-536-1970
James W. Crawford began his ministry at Old South Church in the spring of 1974.  Upon his retirement in 2002, the congregation voted unanimously to grant him the honorary title Senior Minister Emeritus.  He continues to compose sermons for an annual preacher's liturgical resource, The Minister's Manual, and to preach on occasion at Old South.  Jim and his wife, Linda Lovett Crawford, have four children and fifteen grandchildren.  They are avid travelers and devoted members of Red Sox Nation, and reside in Lincoln, MA.
During Jim's nearly twenty-eight years of ministry at Old South, the congregation undertook an outreach perspective, contributing resources, money and church space to support justice and reconciliation projects and agencies that others could not—or  would not—support.  Jim no sooner arrived at Old South than Boston found itself plunged into a citywide school desegregation effort. Jim enlisted in that effort, riding buses with school children across the city and opening the church to meetings in efforts to bring residents and parents from different neighborhoods together to help resolve the crisis. He makes no claims for any success in his engagement in this project. The desegregation plan and its implementation met furious resistance, and the city still lives with the memories and current realities of that major civic upheaval and effort to promote educational justice.
In the early 1990s, an informal gathering of members, friends and staff of Old South began meeting to promote a more affirmative welcome to persons who happened to be gay, lesbian, bisexual, or transgender. This group composed "A Note on the Inclusive Dimensions of God's Grace" as a testament to the church's commitment to an "open door" in God's name, which aligned Old South with other congregations in the United Church of Christ known as "Open and Affirming Congregations."
Among other things, Jim chaired the committee that brought The New Century Hymnal into existence, and served during a significant renovation and refurbishment effort at Old South that saw a restoration of the Sanctuary interior to its original design and the installation of the E.M. Skinner, Opus 308, orchestral organ (which was brought from St. Paul, Minnesota). This significant change in the ambience of the nave earned the church and its contractor several noteworthy architectural and construction awards.
Jim is the composer of a number of hymn texts, and is author of the book Worthy to Raise Issues, Preaching and Public Responsibility.  Jim has also taught courses in urban mission and preaching at Andover Newton Theological School.